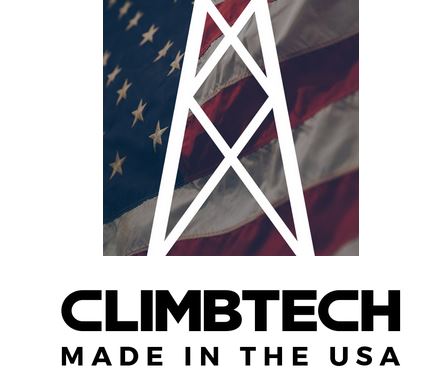 With the recent acquisition of ClimbTech LLC, WernerCo has bolstered its Fall Protection category with a trusted range of innovative products and exciting development capabilities.
WernerCo is now the exclusive provider of ClimbTech anchors and other fall protection solutions.
United Tool and Fastener (UTF) is proud to offer these high-caliber anchors and fall protection products.
Among the key products include:

 • Removable Bolt Concrete Anchors

• Mega-Swivel Anchor range

• I-Beam Sliding and Fixed Anchors

• Toggle Bolt Anchor

• Rescue Ladder and More
According to ClimbTech's website, the company came to fruition from its founder, Karl Guthrie's, passion for rock climbing and the need for new, less-cumbersome climbing and safety equipment. Years later, he realized his spring-loaded mountain climbing anchors were ideal for industrial applications.
According to the Bureau of Labor Statistics (BLS), four of the top ten most dangerous jobs in the USA include working at heights. Therefore, the mission of ClimbTech is saving lives, and designing products that make work and life safer.
Ultimately, the acquisition of ClimbTech by Werner means that customers have a more extensive range of premiere fall protection safety products and anchors from which to choose.
To buy or learn more about ClimbTech or Werner fall protection products, contact a UTF showroom in Houston at 713-692-2323; in San Antonio at 210-495-8665; or in College Station at 979-731-8665.